Protect your eyes from harmful blue light with our aspheric anti-blue light optical glasses. Designed to reduce eye strain and improve visual clarity, these glasses are perfect for anyone who spends time in front of digital screens. With their sleek and modern design, you can wear them all day without compromising on style. Don't let blue light damage your eyes – choose our aspheric anti-blue light optical glasses for a healthier and more comfortable viewing experience.
Place Of Origin: 

China (Mainland)

Lenses Material: 

Plastic

Coating: 

UC

Gender: 

WOMEN

Brand Name: 

JIANDAN

Origin: 

Mainland China

Certification: 

CE,Dot,EAC,EPA,FCC,GMP,RoHS,TGA,UL,KC,pse,WEEE,NONE

Eyewear Accessories: 

Lenses

Item Type: 

Eyewear Accessories
we can make the glasses for you according to your prescription
you can send me your prescription and order the lens and frame in our store,I will make the glasses according to your prescription and send you the ready-made glasses
Remark:Prescription lenses under one of below four conditions belongs to customized lenses, lenses factory has to make the lenses specially for you, they will ask for extra cost USD10 or USD20. Thanks for your great understanding!
Cylinder >-2.00 or >+2.00 (USD10)
Cylinder >-3.75 or >+3.75 (USD20)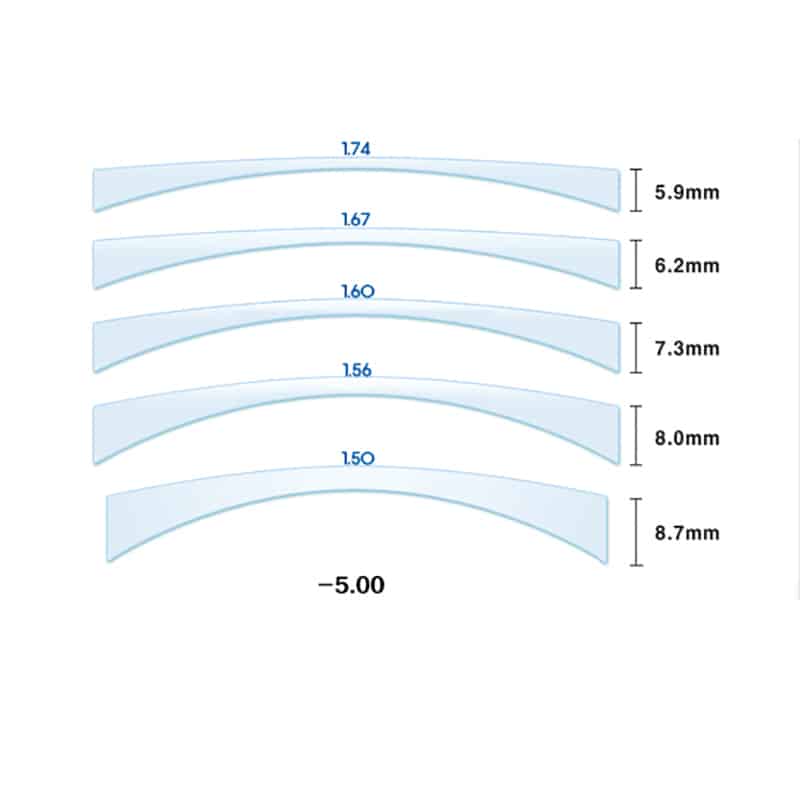 1.56 Aspheric Lenses suggestion power:
SPH: -0.50 ~ -4.00;CYL: -0.50~-2.00
SPH: +0.50~+4.00;CYL:+0.50~+2.00
1.61 Aspheric Lenses suggestion power:
SPH: -0.50 ~ -6.00;CYL: -0.50~-2.00
SPH: +4.00~+6.00;CYL:+0.50~+2.00
1.67 Aspheric Lenses suggestion power:
SPH: -3.00 ~ -8.00;CYL: -0.50~-2.00
SPH: +3.00~+8.00;CYL:+0.50~+2.00
1.74 Aspheric Lenses suggestion power:
SPH: -3.00 ~ -12.00;CYL: -0.50~-2.00
SPH: +3.00~+12.00;CYL:+0.50~+2.00