Transform your home with our Marble Vinyl Wall Stickers! These stylish and elegant wall stickers are made with high-quality vinyl materials and designed to add a touch of sophistication and beauty to any room in your home. The realistic marble design is perfect for creating a luxurious and chic look on any wall or surface. The self-adhesive backing allows for easy and mess-free installation without the need for additional glue or paste, while the waterproof and easy-to-clean surface ensures long-lasting and easy-to-maintain results. The versatile design allows for use in a wide range of settings, from bedrooms and living rooms to bathrooms and kitchens. Whether you're looking to add a touch of elegance to your home or simply want to update your décor, our Marble Vinyl Wall Stickers are the perfect choice. Shop now and transform your home with ease and style!
Feature: 

Mildew Resistant,Formaldehyde-free,Environment Friendly,Extra Thick,Self-adhesive,Water Resistant

is_customized: 

Yes

Function: 

waterproof,Moisture-Proof,Mould-Proof,Smoke-Proof,Soundproof,Sound-Absorbing,Heat Insulation,Anti-static

Vinyl Wallpaper Type: 

Paper Back Vinyl Wallpapers

Type: 

Vinyl Wallpapers

Surface Treatment: 

PRINTED

Pattern: 

Marble

Use: 

Living Room,Bedding Room,Study,Kitchen,Kids' Room,Wedding House,Elders' Room

Style: 

Classic

Usage: 

Administration,Commerce,entertainment,Household

Material: 

PVC

Charge Unit: 

Usd/Roll

Brand Name: 

LLJZ

Origin: 

Mainland China

CN: 

Jiangsu

Certification: 

CE,NONE
Product Information
Name: Marble Wallpaper
Material: PVC Vinyl
Size:
40cm x 1m = 1.31 feet x 3.28 feet = 15.75 inches x 39.37 inches .
Wallpaper with 17 colors: Marble or Pure color wallpaper, scale off and paste , modern, straight match, lined up perfectly.
Peel off and paste on wallpaper: Pre-pasted wallpaper has glue on the back, it becomes sticky, easily self-adhesive on walls without hassle, the wallpaper can be peeled off if not needed.
Vinyl wallpaper: Vinyl-coated wall coverings are durable, easy to clean without damage, waterproof, washable, commonly used black and white wallpaper for bedrooms, bathrooms, living rooms, boys' rooms, kitchens, men, walls, dining room, farmhouse, office, TV wall.
Removable wallpaper: This temporary wallpaper is easy to install or remove. The rent-friendly wallpaper for apartments, tenants, walls, motorhome, cupboard, cottage, dollhouse, classroom, dormitory, cupboard, staircase, accent wall, motorhome inside, entrance, hall, shower wall, laundry room, interior wall decoration.
Easy installation: Installation guide packed with the roll of wallpaper, it is easy to place when tools are collected (blades, tape, etc.). There are grids and dimensions on the back. smooth and flat surface helps the wallpaper to adhere well. Order enough product in one purchase to complete your project to ensure you get the same batch of colors.
Attention: Please buy enough at a time to make sure they come from the same batch to avoid the color difference.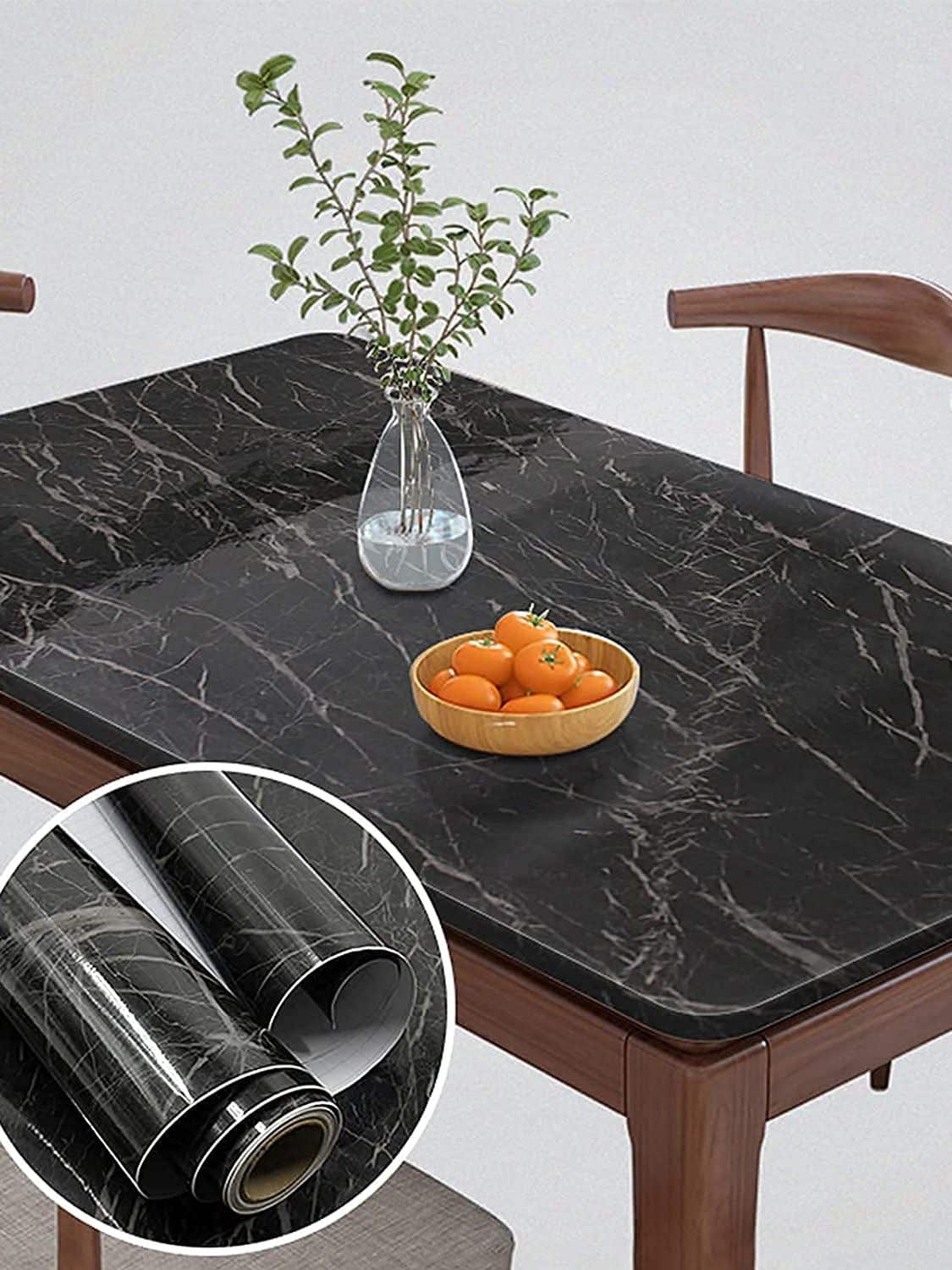 Existential troubles
Kitchen stove, furniture countertops are worn for a long time, and the surface is worn and ugly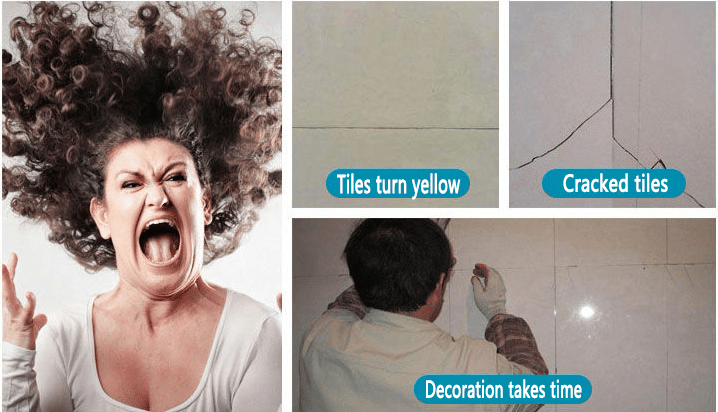 Advantages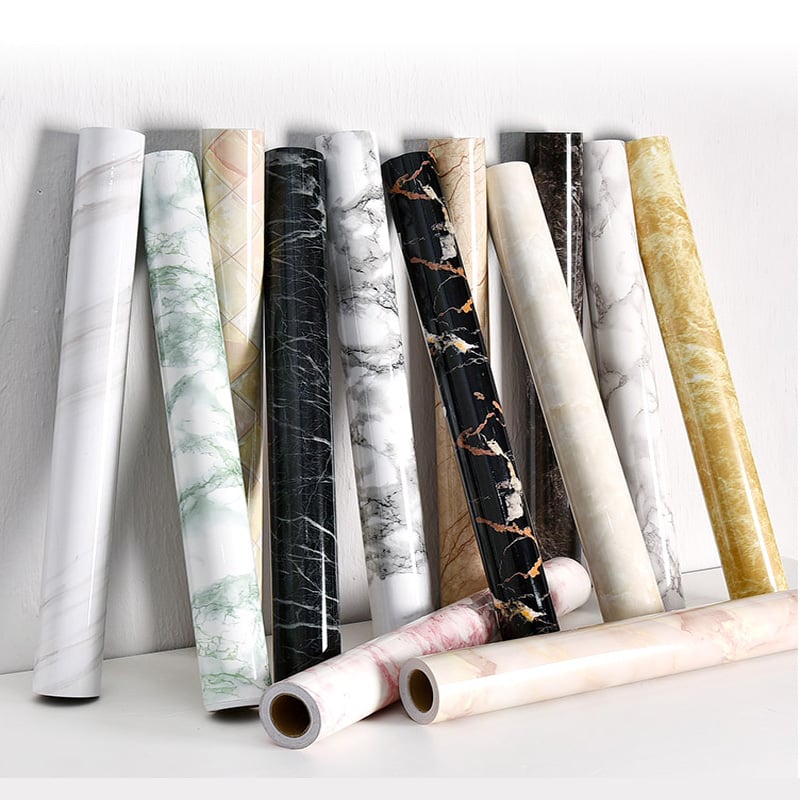 Waterproof and oil resistant, easy to take care of.
The oil stain can be easily removed, and it can be kept clean, simple and practicall .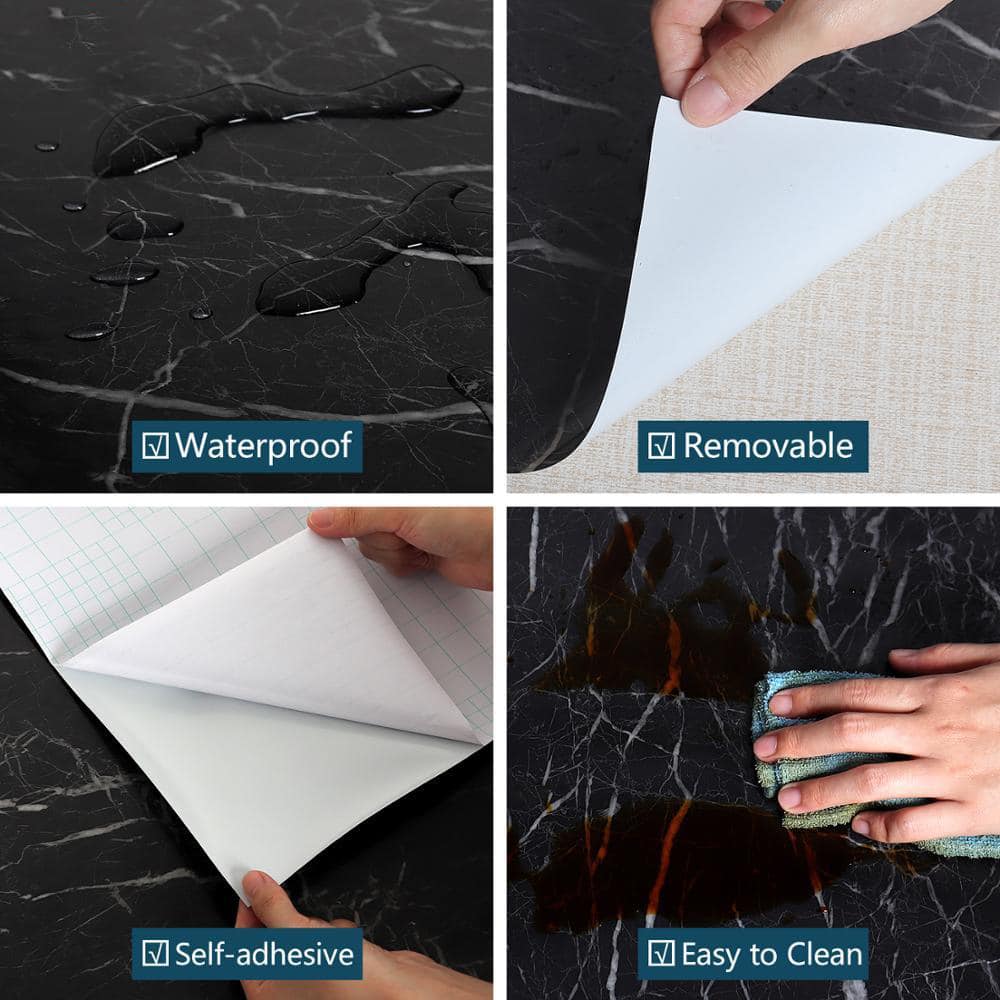 Removable Self adhesive wallpaper
With self-adhesive, easy to pave and stick firmly, no blistering and not easy to warp, and can be removed by tearing off, leaving no residual glue and not damaging the wall.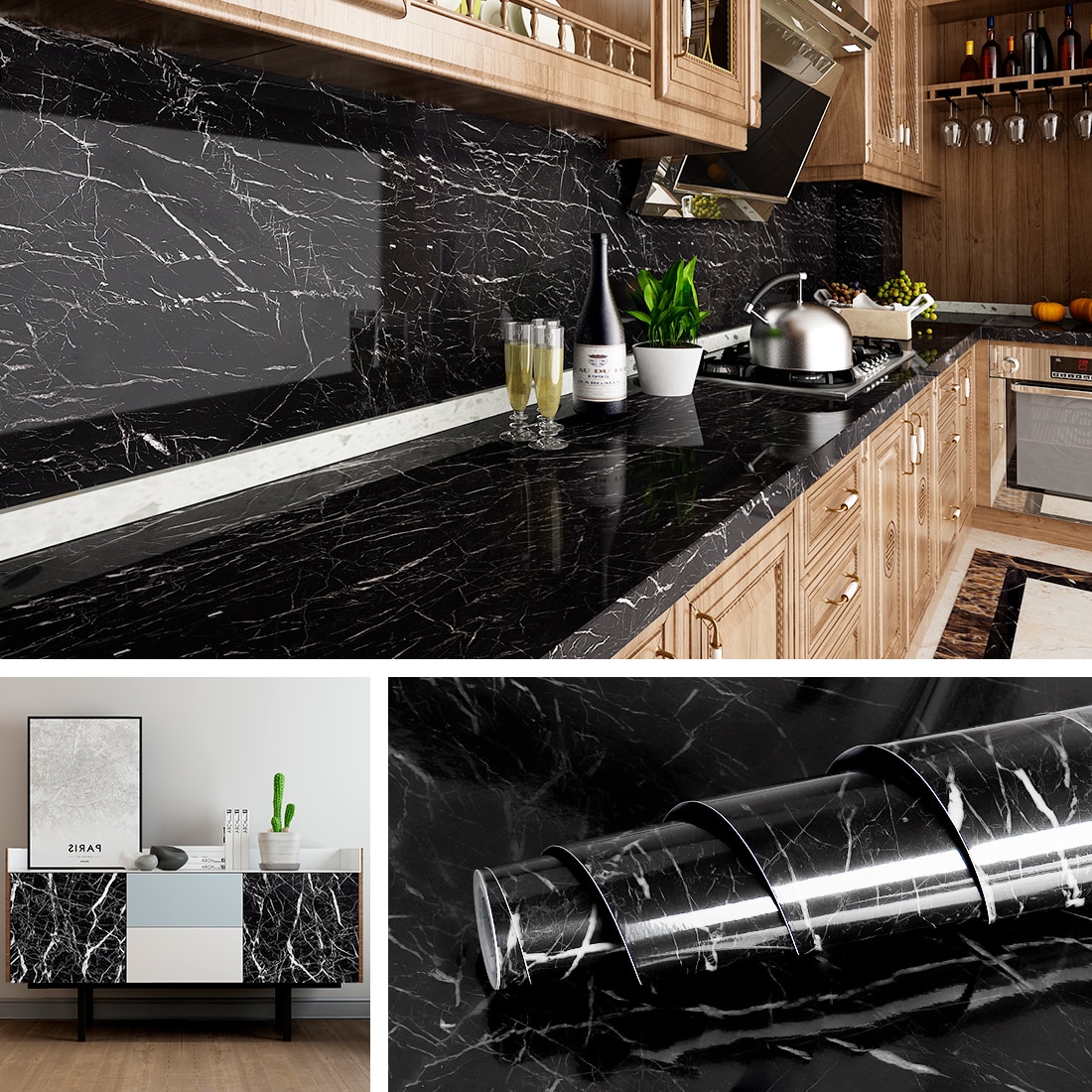 Scratch-resistant and wear-resistant
0.26mm thick wear-resistant material to protect the table from scratches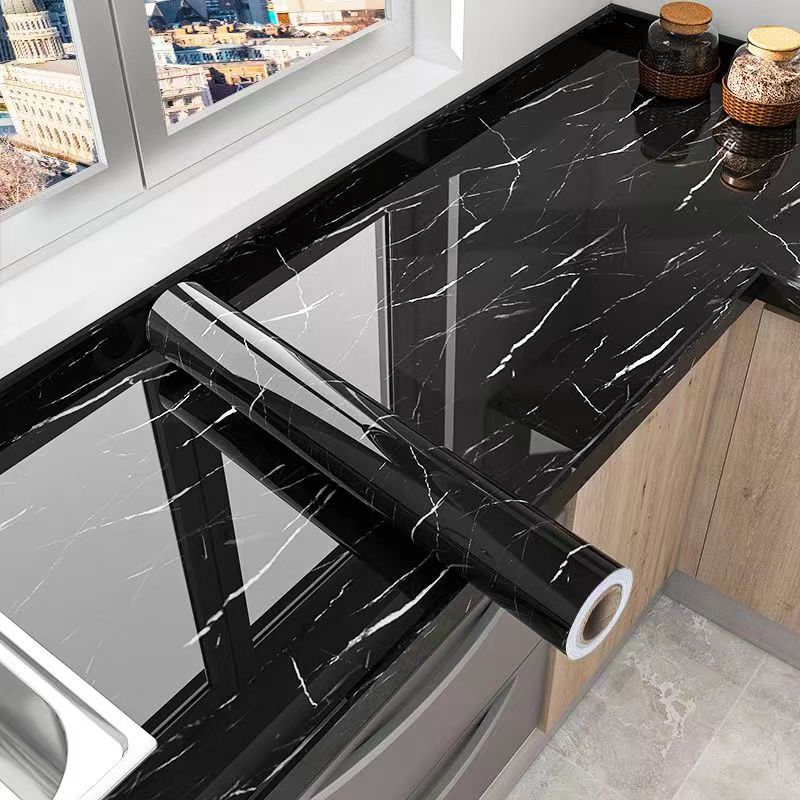 Good heat resistance
Splashing with boiling water does not deform, easily cope with boiling water and hot soup, and does not turn yellow when exposed to heat,Good flexibility, anti-scalding and no deformation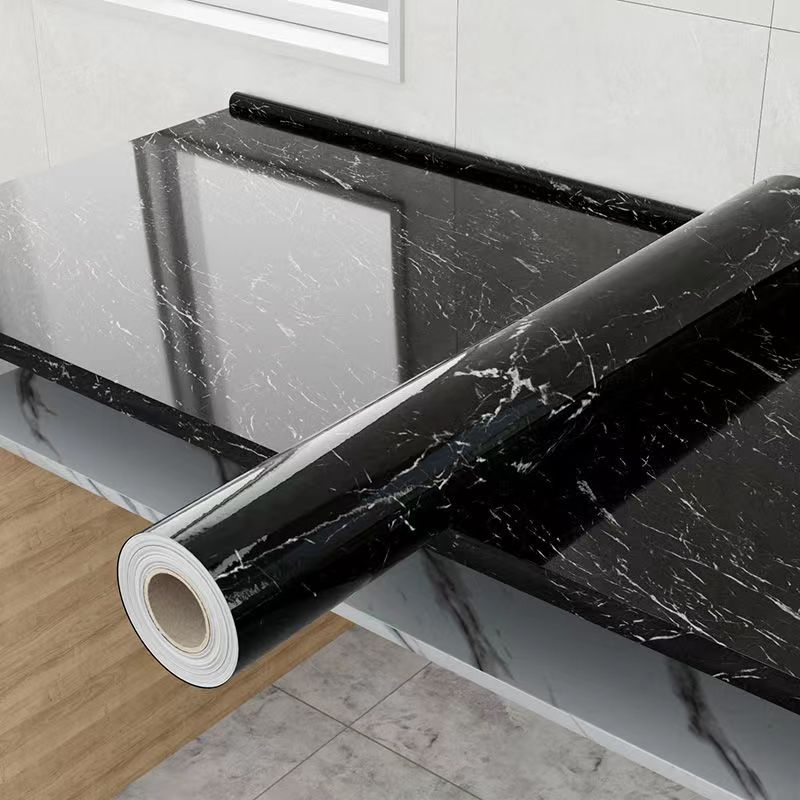 scratch-resistant
The surface is upgraded with a smooth anti-scratch layer, easy to scrape and wash, easy to wash without damage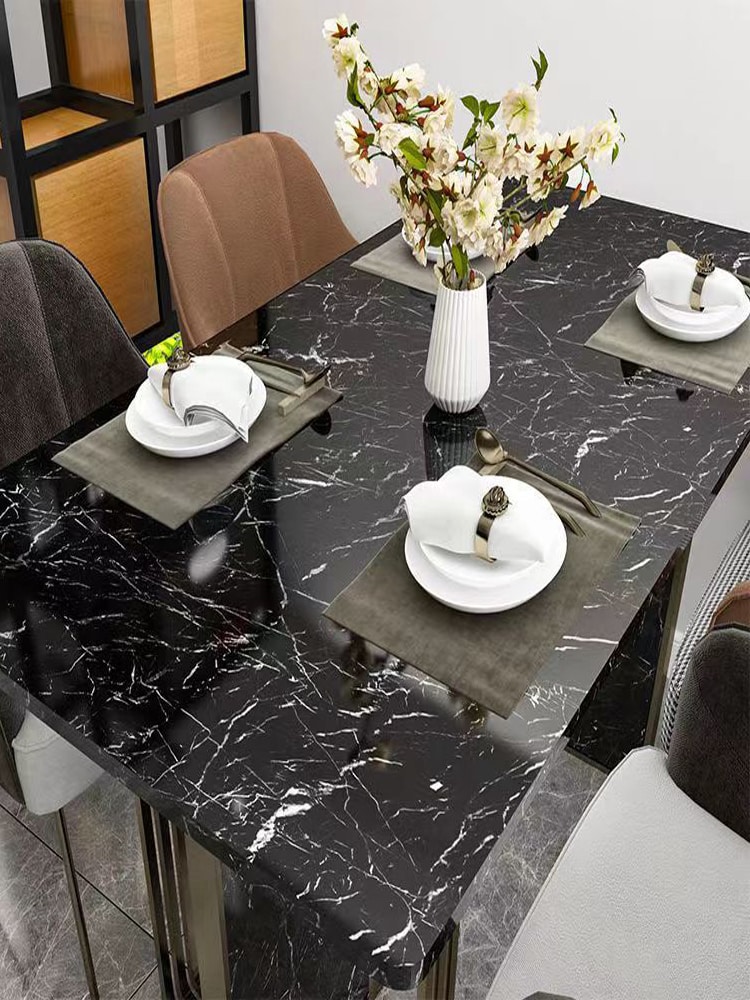 Due to the different shooting light and display screen, there may be some color difference between the product picture and the real object.

Buy enough wallpapers at one time to ensure that they come from the same batch to avoid color difference.

Do not remove the entire backing at once to avoid self-adhesiveness.

Leave a 1-inch margin on each side for later adjustments.
New Way to Transform your Home
This contact paper is a Marble pattern Contact Paper. Apply it to walls, backsplash, TV background Wall to transform that old surface into a beautiful elegant new surface.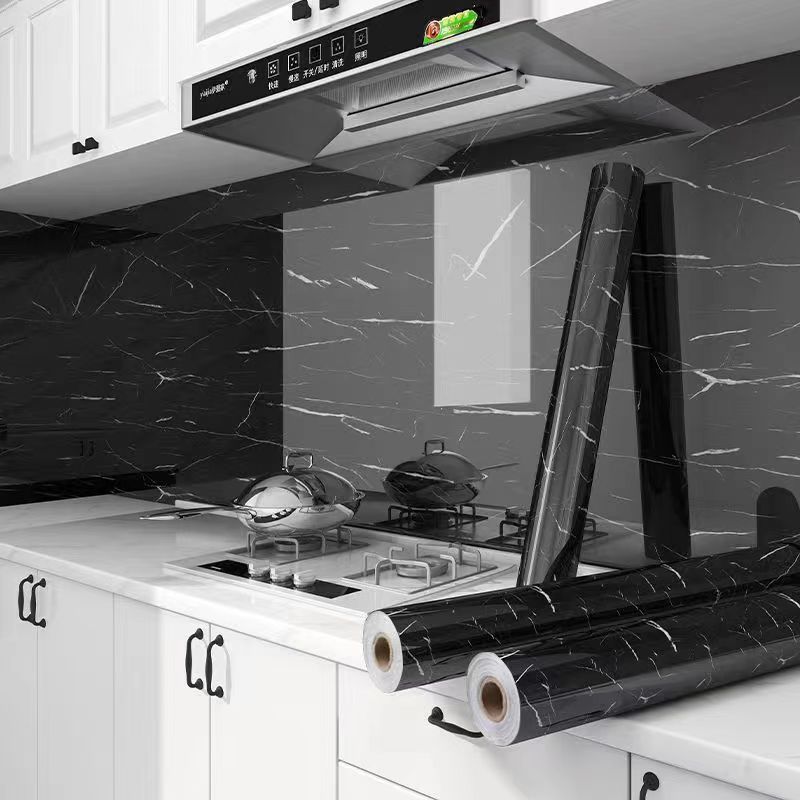 Instructions of wallpaper
step1: Ensure that the surface of the object is clean and smooth, and measure the size of the area to be installed.
step2: Cut the required size according to the table on the back of the wallpaper, which is 1cm-15cm larger than the actual surface size after cutting.
step3: Carefully remove the remaining protective paper gradually.
step4: Use palm or spatula to smooth from center to edge to expel any air bubbles.
step5: If there are wrinkles or incorrectly pasted after pasting, please slowly remove and re-apply.
step6: Use a utility knife to cut off the excess part.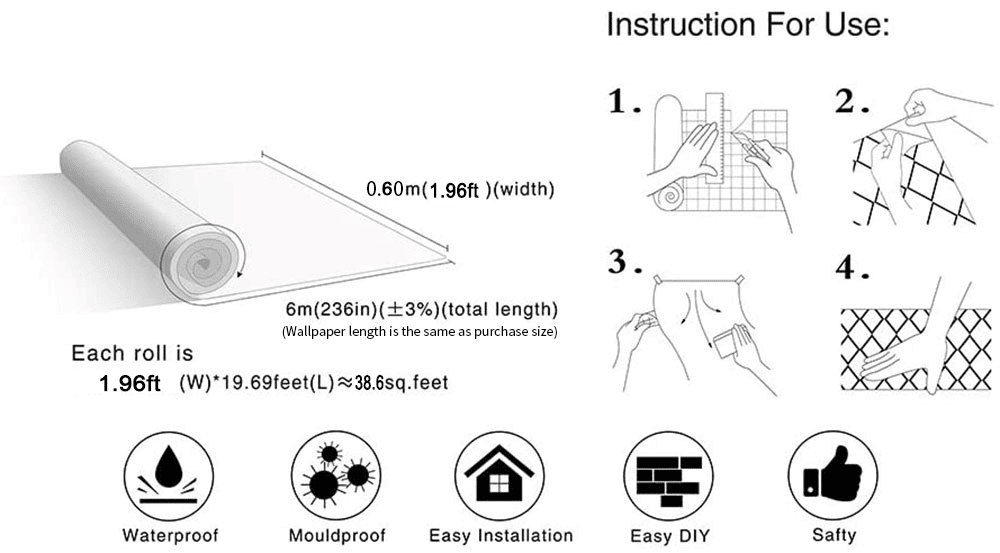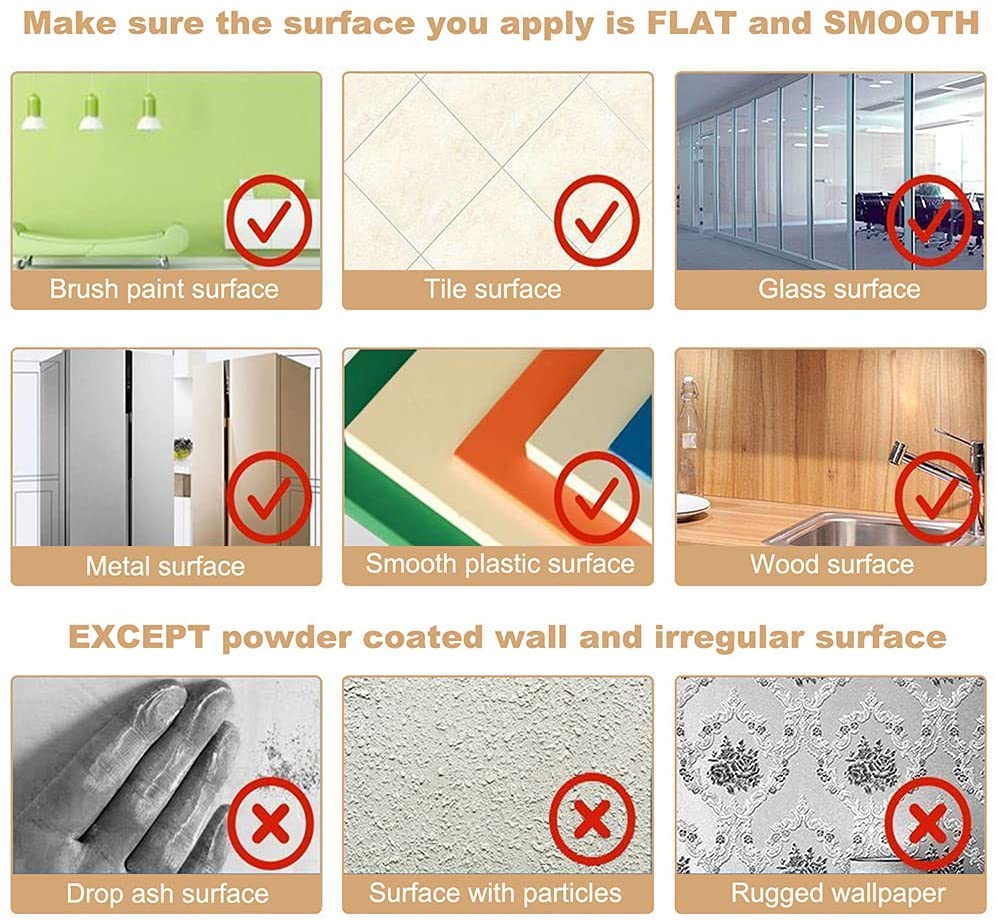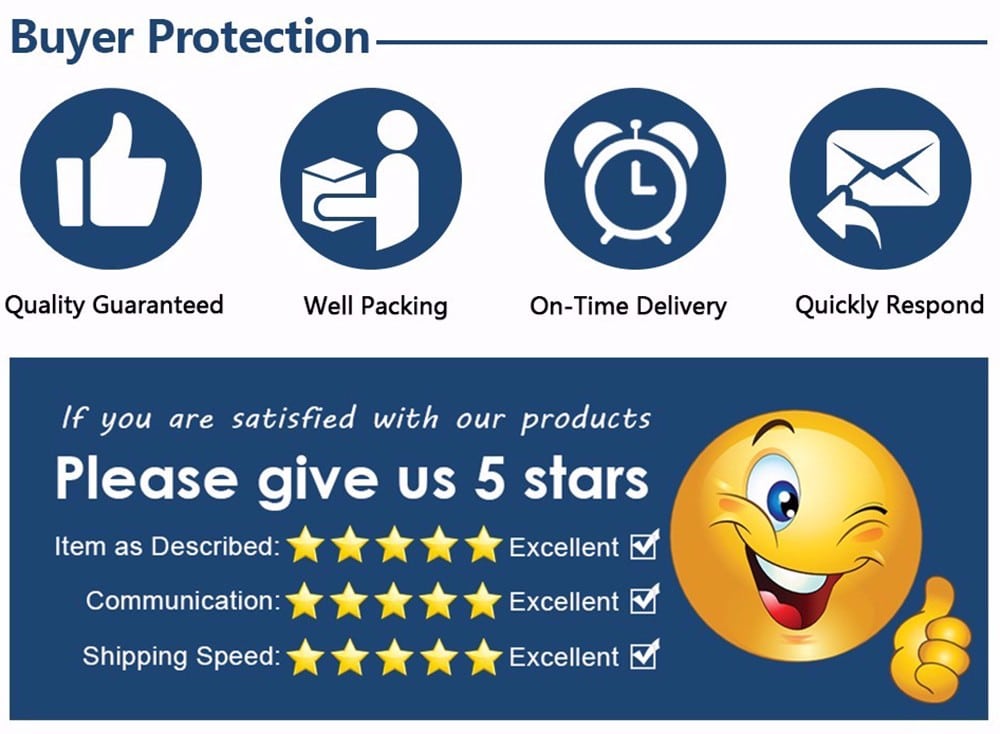 FAQ:
1. How long do I have to get the package?
Normally it needs around 2 weeks to 4 weeks. If your country is further away, the delivery time will be longer.
Dropshipping please select the ePacket / jiffystock shipping method. It will be faster.
If the package needs to be delivered in 20 days, please contact us.
2. Can I get a refund if you don't get it on time?
Yes of course. If the package is lost or damaged, please contact us.
3. If I am a dropshipping, what can I offer?
to. VIP link.
b. More discount if you are our old customers.
c.Recommend good products for your store.