Theme: 

Buddhism

Style: 

Religious

Material: 

Metal

Origin: 

Mainland China

Material: 

Alloy

Weight: 

Approximate 1.4 Pound

Height: 

9.8 Inch

Tray Diameter: 

6.6 Inch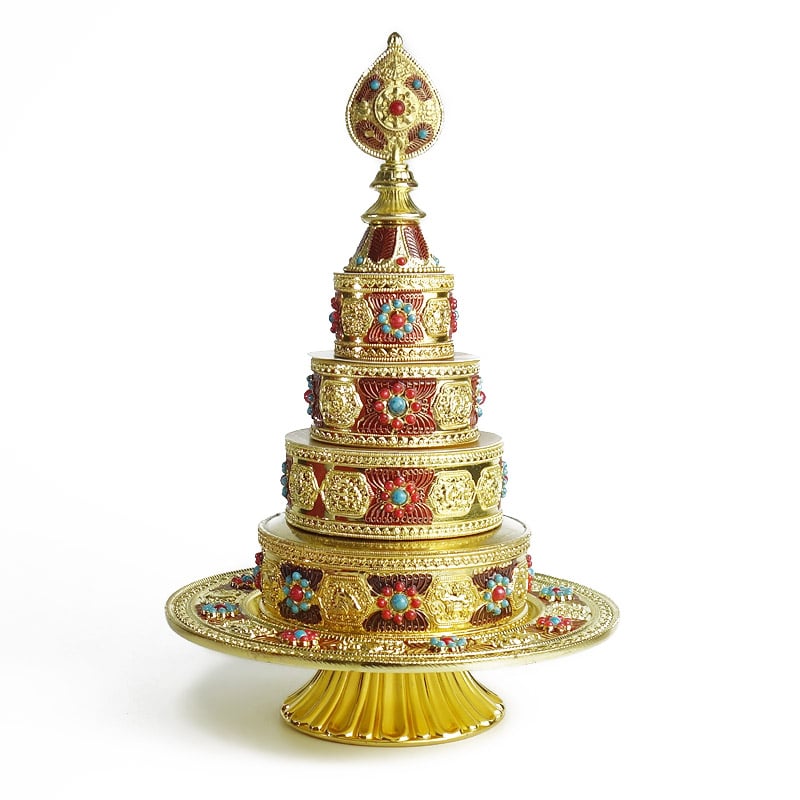 The shape of the product originates from the Tibetan religious legend of "Mandala", which is an ornament for practitioners to worship Bodhisattvas.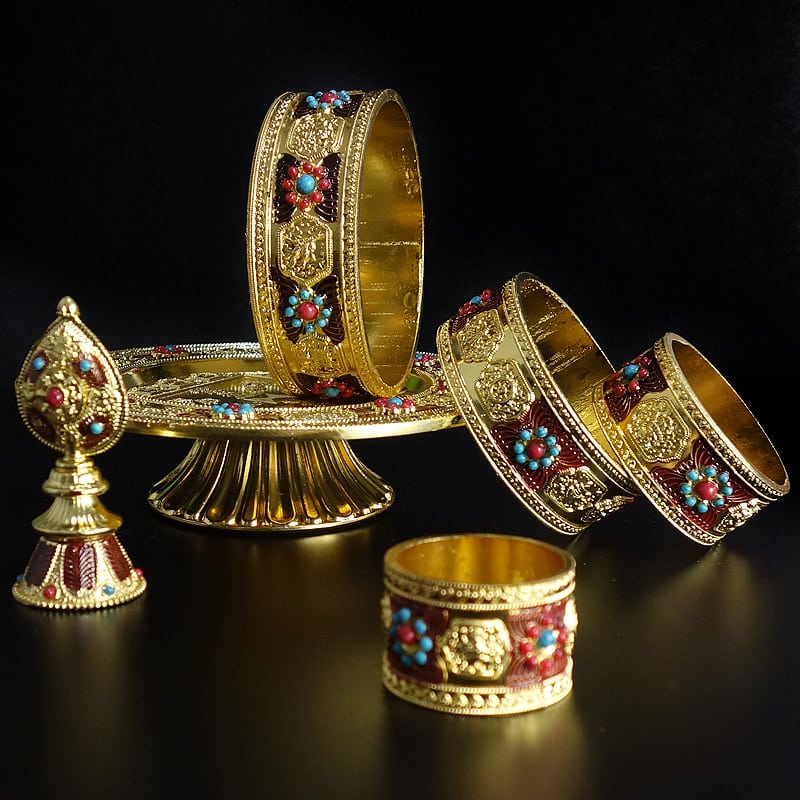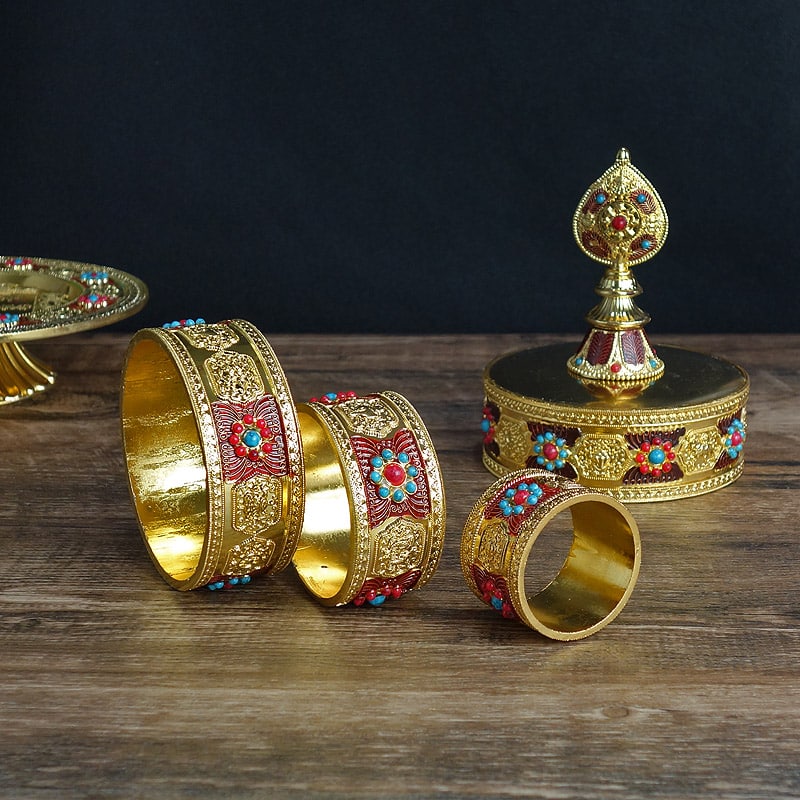 Made of alloy,
Inlaid with artificial gemstones.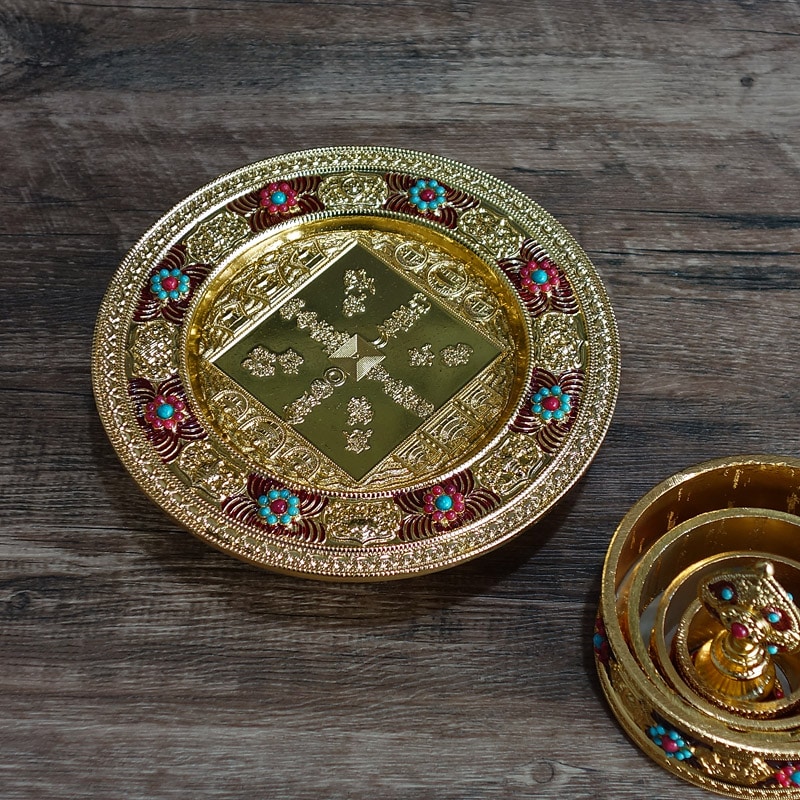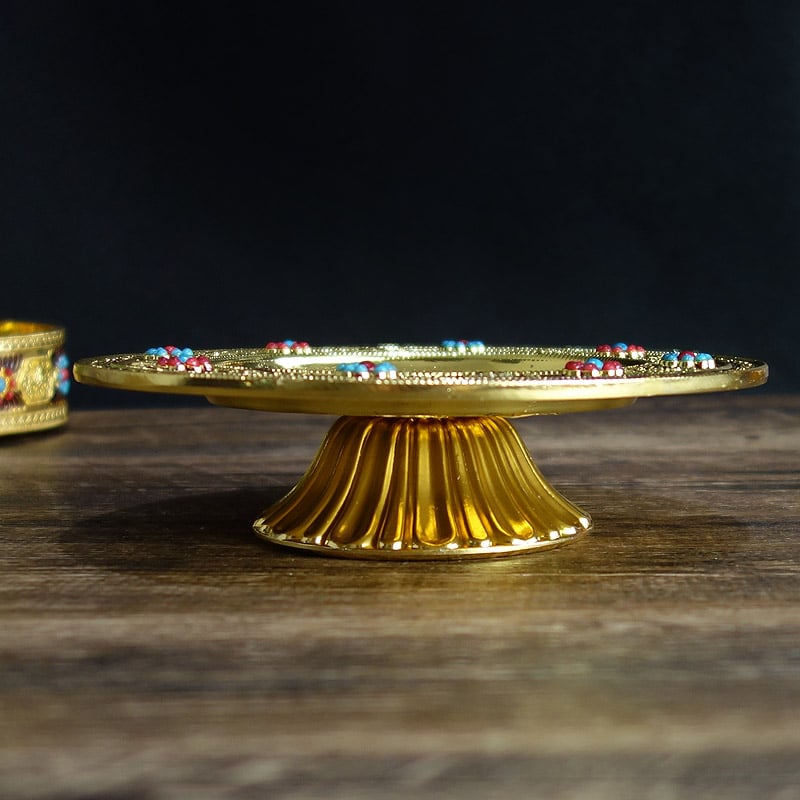 The traditional custom is to put colored stones, jewelry, etc in the ring to put them; As table decorations, you can also use cardboard to separate them and stack them up.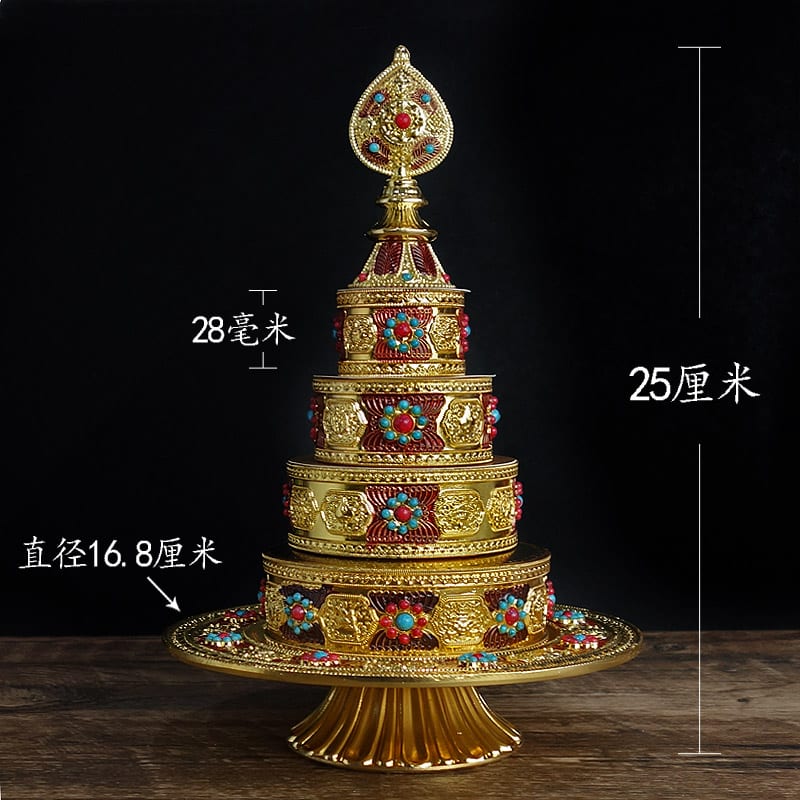 The product weight is approximately 1.4 pounds.
The height after placement is approximately 9.84 inches